BNP Paribas Real Estate endorses EU-wide competition starting October 1st!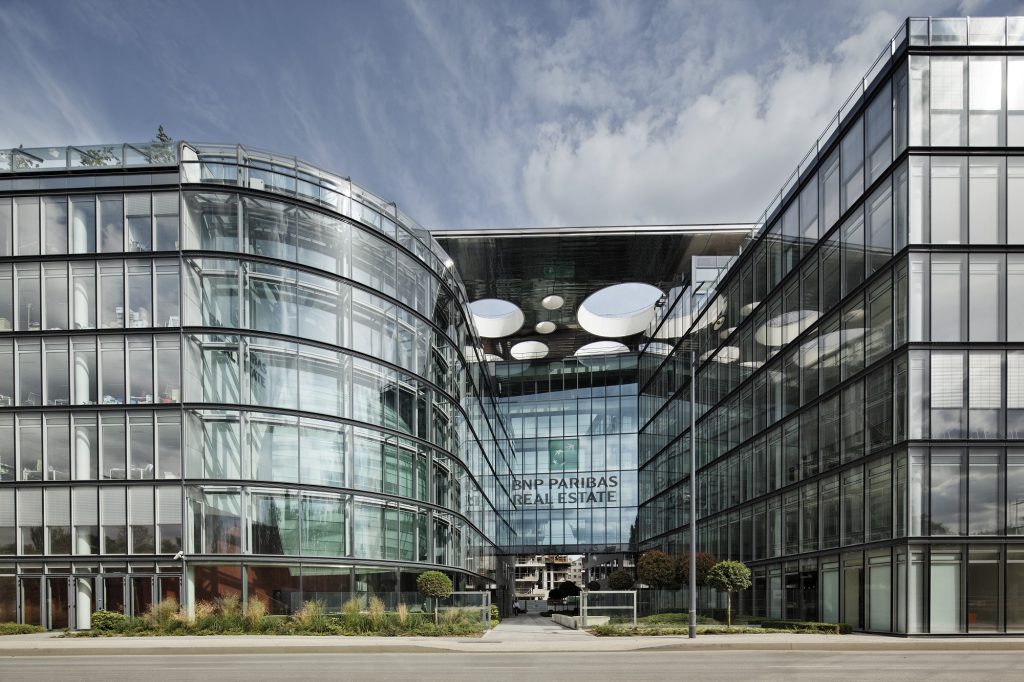 Today, BNP Paribas Real Estate announces its support of and participation in CUBE Europe, a global energy and carbon savings competition, organized by A4MT.
CUBE challenges any non-residential building to reduce its carbon emissions over a 12-month period. Participants can either be owners or tenants, public or private, and buildings must be occupied.
In previous years, contenders of CUBE have cut their annual energy bills by an average of 15%, winners over 40%.
Europe's largest buildings enter energy saving competition
BNP Paribas Real Estate, the European leader in the commercial real estate market, announces it is partnering with Action for Market Transformation (A4MT), an agency specialized in market engagement and change programs, to support the EU wide deployment of the CUBE challenge.
The aim of the competition is to mobilize building users and managers to reduce their consumption. With monthly rankings and an annual awards ceremony, the challenge mirrors a sports season. Buildings that save the most over the season are declared the winners. Key actions include awareness raising, changes to lighting and heating patterns, quick-wins and careful monitoring of building management systems and electrical appliances.
Coeur Défense in the business district of Paris, a building currently managed by *BNP Paribas Real Estate Property Management (BNP Paribas-REPM), joins the 2021 competition as the biggest contender, with 359 000 sq.m of office space under management.
CUBE is a catalyzer of collaboration between landlords and tenants as companies increasingly commit to the Paris Agreement objectives. Moreover, at a time when the European Union is considering applying a 55% reduction in building greenhouse gas emissions by 2030 and enforcing a new taxonomy for green assets, participating in such an initiative & working alongside building occupants to obtain low hanging fruit is essential.
Thierry Laroue-Pont, CEO: "BNP Paribas Real Estate has been supporting the CUBE challenge in France for several years. We are delighted to take this commitment to the next level by actively participating as a tenant, a property manager and an investment manager on a European scale. This is more than ever in line with our new CSR strategy."
Up to 57% of energy savings in one year
Over the years, more than 1,459 buildings have participated in France, Poland, Italy, Spain, Portugal, Belgium, the United Kingdom, Senegal, Morocco, and more.
With 15% average energy savings in one year (the record being at… 57.4%), the competition has shown, year after year, that it delivers tangible results. It is complementary to existing top-down management frameworks such as ISO 50 001, certifications, contracts, etc. What's more, anybody can participate: from asset managers, to tenants, to energy managers, data solution providers, property managers, etc., all are invited to register.
Csongor Csukás, Head of International Property Management : "BNP Paribas Real Estate invites all to consider this acceleration of energy efficiency in all portfolios, in order to trigger and foster the first 15-30% of easy energy savings all throughout Europe. As CSR commitments are booming and the market tries to find new ways to bolster immediate action, the CUBE challenge provides an ideal opportunity. It is also a very effective way to strengthen owner tenant collaboration with our CSR expertise and set next steps to go even further in one's energy and carbon efficiency journey."
The next competition will begin in October 2021, registration is already open: https://cubechampionnat.org/sinscrire/
For any questions regarding the competition, feel free to get in touch with the CUBE team: Marine Girard, International Project Manager, marine.girard@a4mt.com
About BNP Paribas Real Estate :
BNP Paribas Real Estate, one of the leading international real estate providers, offers its clients a comprehensive range of services that span the entire real estate lifecycle: Property Development, Transaction, Consulting, Valuation, Property Management and Investment Management. With 5,000 employees, BNP Paribas Real Estate as a one stop shop company, supports owners, leaseholders, investors and communities thanks to its local expertise across 30 countries (through its facilities and its Alliance network) in Europe, the Middle-East and Asia. BNP Paribas Real Estate is a part of the BNP Paribas Group, a global leader in financial services.
For more information: www.realestate.bnpparibas.com
Real estate for a changing world
Press contact : Tel : +33 (0)1 55 65 22 08 – presse.realestate@realestate.bnpparibas
Seasons 2021
participating buildings
WITH THE SUPPORT OF
OFFICIAL PARTNERS
MEDIA PARTNERS