Join in and show your know-how on a European stage!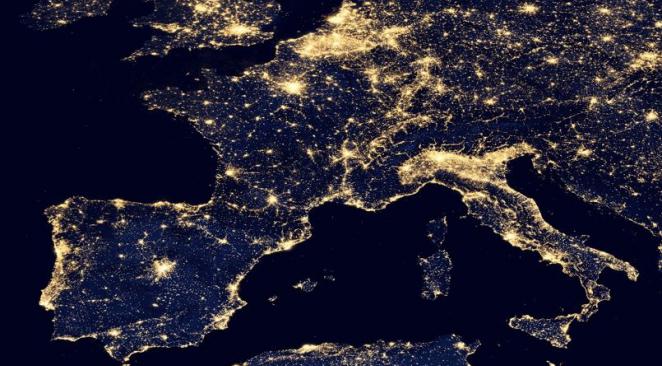 While well-known overseas messages have threatened to break ranks with the Paris Climate global agreement, Europe has remained more than ever the pillar of this worldwide commitment by leading the way.
While the objectives of greenhouse gas emissions reductions by 2030 and 2050 are achievable thanks to innovative and effective means, let's focus on what can be done easily, cheaply and immediately:
CUBE 2020 offers you an opportunity to show your excellence EU-wide, and accelerate the pace of savings with your tenants. If you are looking for a quick and effective solution to accelerate your energy savings in due course, the contest gives you a framework for hasting energy performance in your building with direct results.
Results for 250 contestants in 2019:
12 % average energy savings,
25.175.049 kWh saved,
3.750.000€ saved,
3.098 tons CO2 equivalent saved,
57.900 collaborators aware
Joining a European energy savings competition for commercial buildings will provide you with broad feedback and a network of exemplary and committed companies sharing their best practices,
More importantly, the contest places humans at the heart of energy management. The enjoyable contest formula helps foster a shared-management model, involving all stakeholders of the buildings: landlords, owners, operators and users, that join forces and compete in a one-year healthy competition, as proven in previous editions,
At the same time, participating helps spread the best eco-gestures among teams and departments, thanks to timely newsletters and updates that help maintain the contest's momentum, and creating real "sustainable" practices that outlast the contest,
Past and present technical improvements become visible, appreciated and more valued.
CUBE 2020, 5th edition: starts January 1st, 2020 and ends on December 31st, 2020.

Landlords, with your tenants!
CUBE 2020 is an opportunity to kill two birds with one stone: make a significant >10 to 15% energy savings within a year, and associate your tenants to a virtuous collaborative project.

Energy Managers, with your clients!
Give a EU-wide vision of your successful business services by accompanying your clients in a European contest for a better operation of their buildings and create or enhance a national network of companies committed in their buildings' energy performance.

Companies, with all!
Involve all of the stakeholders of your building, and play for the better good: the occupants' comfort, the technical works' evaluation, the energy savings of course, and a whole new virtuous share management.
Ready to get ready for 2030? Registration will remain open until January 2020: https://cube-championnat.org/europe/concours-developpement-durable/inscription-concours
If you have any further questions, feel free to contact us at cube2020@ifpeb.fr
Seasons 2021
participating buildings
WITH THE SUPPORT OF
OFFICIAL PARTNERS
MEDIA PARTNERS