Feedback from Natixis in Portugal!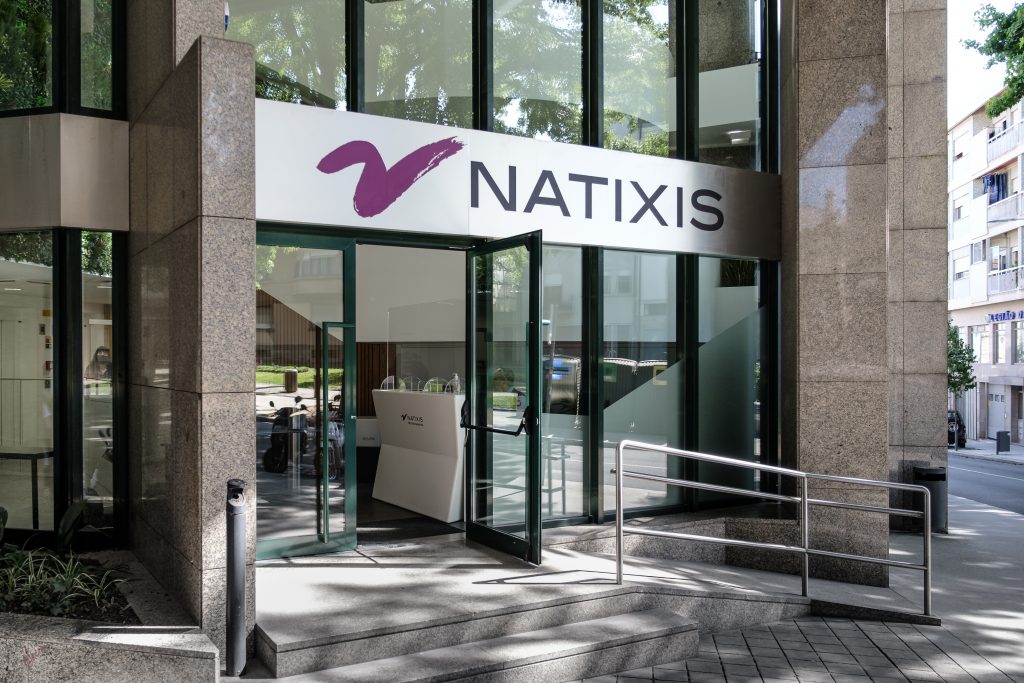 With increasing international candidates participating in CUBE 2020 each year, we wanted to go ahead and share one of our current candidates' feedback with you (candidates and future candidates)! This Natixis building is based in Porto, Portugal and has been in the Top 20 Ranking for four consecutive months. Read on below to learn more about this building's #CUBE savings strategy 6 months into the competition!
Context
Natixis is a French multinational financial services firm specialized in asset & wealth management, corporate & investment banking, insurance and payments. A subsidiary of Groupe BPCE, the second-largest banking group in France through its two retail banking networks, Banque Populaire and Caisse d'Epargne, Natixis counts nearly 16,000 employees across 38 countries.
As Natixis' Innovation Hub, Natixis in Portugal's mission is to transform traditional banking by developing innovative solutions for the bank's business, operations and work culture, as these are key drivers of the company's culture of agility and innovation. IT and Banking Support Activities teams work in an integrated, inclusive and transversal way, supporting all the business lines and country platforms.
This year is Natixis in Portugal's first year participating in the CUBE 2020 competition. The Environmental and Social Responsibility (ESR) team is in charge of implementing and disseminating #cube-related initiatives, information, and tips among the diverse teams. As the global pandemic has made 2020 a particular year, we wanted to first go over the building's occupancy and adjusted measures during this period, before introducing the team's upcoming #CUBE efforts and initiatives.
Adjustments made during the confinement period
As of March 16th 2020, all Natixis in Portugal employees were working from home on a full-time basis. The building was never completely closed or empty, but between March 16th – May 18th, security guards and construction workers (implementing light works in the building) were the only personnel present on site.
During this period, all of the air conditioning equipment was completely disconnected.
On May 18th, the building began receiving an average of 50 employees every 15 days, up until today, when approximately 460 people are in the space daily. A flexible-remote work policy was adopted and, ever since, the building's daily occupancy has been around 150 employees per day.
Technical #CUBE measures & installments
To return to the light construction work underway, there are various procedures being implemented on the 5th floor, that has become somewhat of an experiment for the other floors of the building. Various technical installations & ideas will be tested on this level first and serve as a model or pilot for the rest of the building.
In terms of the technical installations, the following are being implemented:
An AVAC Data-Center System has been installed providing free cooling throughout the year. This system uses cold-outside air and then introduces the filtered air, with adequate and controlled levels of humidity, into the data center. This way, traditional and energy-intensive cooling air methods are avoided in a space that runs 24/7;
Movement detectors (censors) have been installed to activate lighting with movement (or with physical regulation to ensure lights turn on and off solely when needed);
The management of the air conditioning system and electrical installations have all been centralized.
The results of these installments, and the overall consumption of the 5th floor will be compared to the two other floors in order to verify the measures' efficiency and benefits in terms of reduced consumption and GHG emissions.
Creating agents of change among the team
CUBE agents on site have been following the rankings each month and have recently begun sharing these so that the rest of the team can follow the building's consumption and understand its patterns and savings throughout the competition year.
The competition was recently included in the Onboarding sessions of the team as a way to involve all teammates in the competition. An integrated communication strategy was also put in place in order to increase awareness among teammates on the competition and the energy saving practices and measures they can implement either at work and/or at home.
Some of these actions include:
Sharing all of the necessary information regarding Cube 2020 among team members;
Providing simple tips that each person can easily implement at home and at work to decrease their energy consumption;
Publishing rankings through the internal social media platform (Yammer), as well as through internal TVs;
Communicating internally & externally on social media to raise awareness on the building's participation (using specific #s like: #Cube2020, #ABattleAgainstConsumption, #CubeBestComm);
Encouraging employee engagement in the competition and the sharing of #cube ideas and initiatives;
Launching internal challenges (individual or in groups) to create awareness on energy efficiency and make each employee an agent of change.
Information regarding Cube 2020 will also be placed in strategic places throughout the office and in meetings rooms and, if possible, a dedicated event will be organized at the end of the year.
Quick Tips to Save Energy
Useful tips were diffused among teammates with the objective of sharing practical ways to achieve energy and CO2 savings at both the office and at home.
More creative CUBE activities & initiatives to replicate in your buildings!
Besides the communication campaign well underway, the team has also planned to produce cubes made from recycled material and place these in the building's Green Lab. A fun, creative, and practical approach to remind team members of their participation in the competition and common energy efficiency objectives.
Other creative initiatives include the addition of table identifiers that will be placed in all meeting rooms to help spread the word about #Cube2020 and the need to switch off TV screens, air conditioning and lights before leaving these spaces!
The Natixis in Portugal team is seizing the opportunity that CUBE presents: raising awareness on energy efficiency in buildings among all team members, fine-tuning installations and spreading the word about quick tips and ways to reduce our individual consumption and footprint at the office (and at home!)
Thank you to Natixis in Portugal for sharing! The #CUBETeam is very excited to learn more about your upcoming initiatives, the 5th floor's success and, of course, your final savings results at the end of the year!
Seasons 2021
participating buildings
WITH THE SUPPORT OF
OFFICIAL PARTNERS
MEDIA PARTNERS